Make this year's holiday gift a memorable one.
This holiday season, treat your clients or employees to a truly memorable (and delicious!) gift with a branded tea box from Two Leaves and a Bud.

Your clients and employees get many gifts during the holiday season – make sure your gift is a memorable one. Two Leaves and a Bud's wooden tea boxes allow you to ship a beautiful co-branded box filled with delicious organic tea, right to your client or employee's doorstep.
Fill out the form to request an estimate today!
Filled with 3 different flavors of Two Leaves and a Bud's best-selling teas in individually wrapped eco-sachets.
Co-branded boxes make your gift unique to "you".
Easy fulfillment – simply send us a spreadsheet and logo file, and we'll do the rest.
Boxes without co-branding can be shipped today with a price range of $12.50 - $19.95 per box, based on order quantity.
Co-branded boxes start at $16.00 (plus a $50 set up fee). Discounts are available for orders of 144 or more boxes.
Request a quote using the form and we'll get back to you with the pricing for your order.
Expect 30-day lead time for co-branding. Please note that co-branding is only available for orders of 24 boxes or more. Smaller orders can still be fulfilled, but without co-branding.
Image Gallery
Check out images of our co-branded boxes below.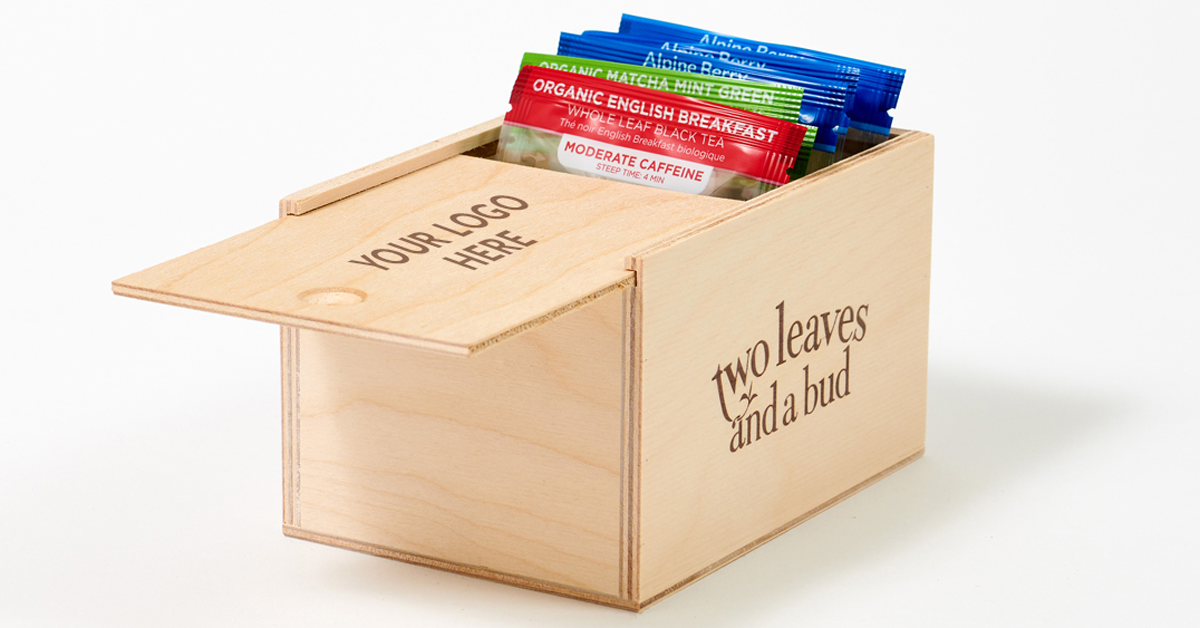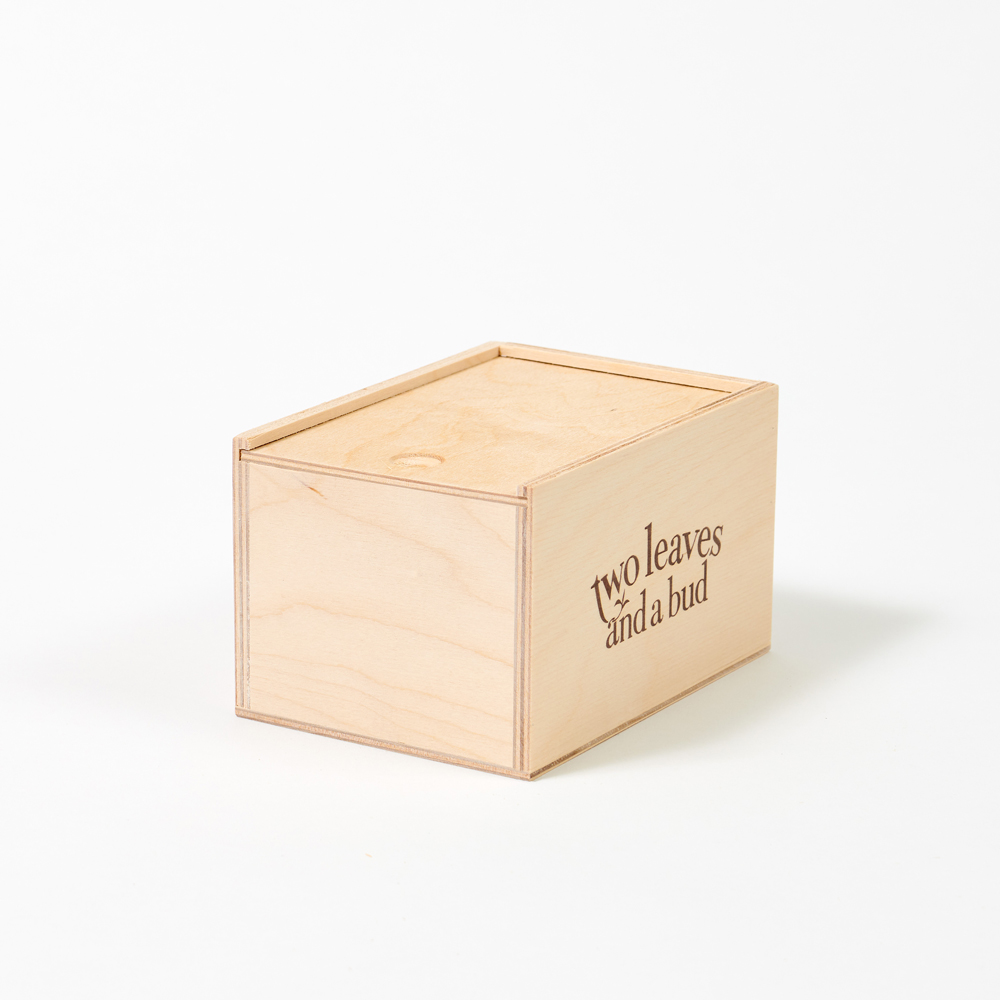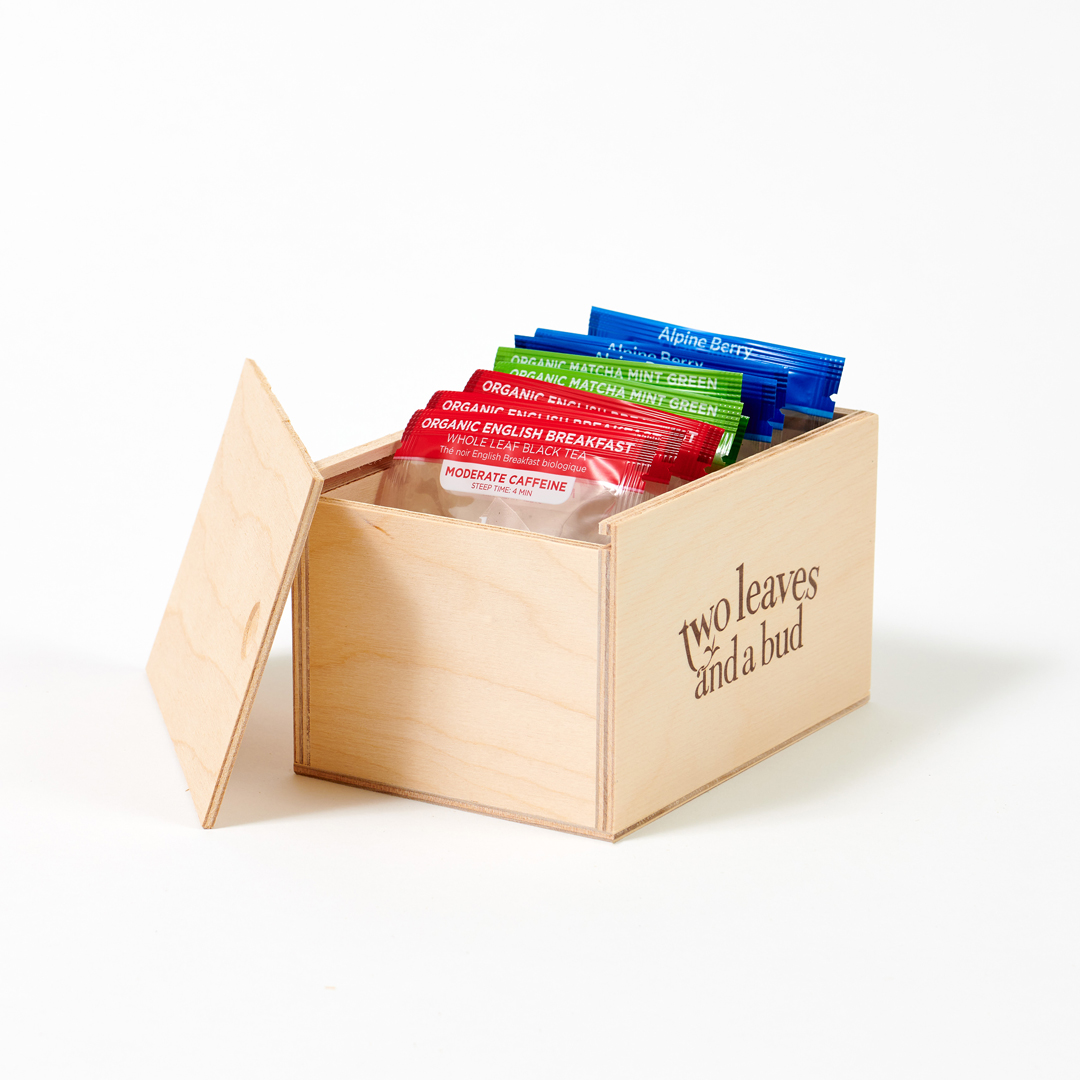 Looking for Other Gifts?
Check out a few of these other great gift ideas from Two Leaves and a Bud, all of which can be purchased on our consumer website immediately. Or contact us for custom sampler options.